Aircall allows your Support and Sales teams to easily integrate calls with all their other professional tools. Our integration with Aircall allows you to send out a questionnaire to your contacts automatically by SMS following a call.
Request a demo
Make your sales and support teams more efficient
How does Evaneos use the integration of Aircall & Diduenjoy to optimize team management?
Watch this video testimonial from Nabil Kachour, Director of Customer Service at Evaneos.
How to send out a survey following an Aircall call in 4 easy steps
Step 1
Create your satisfaction survey and response options, and personalize your SMS containing the survey, directly from the Diduenjoy platform. Configuring the campaign should take about 5 minutes.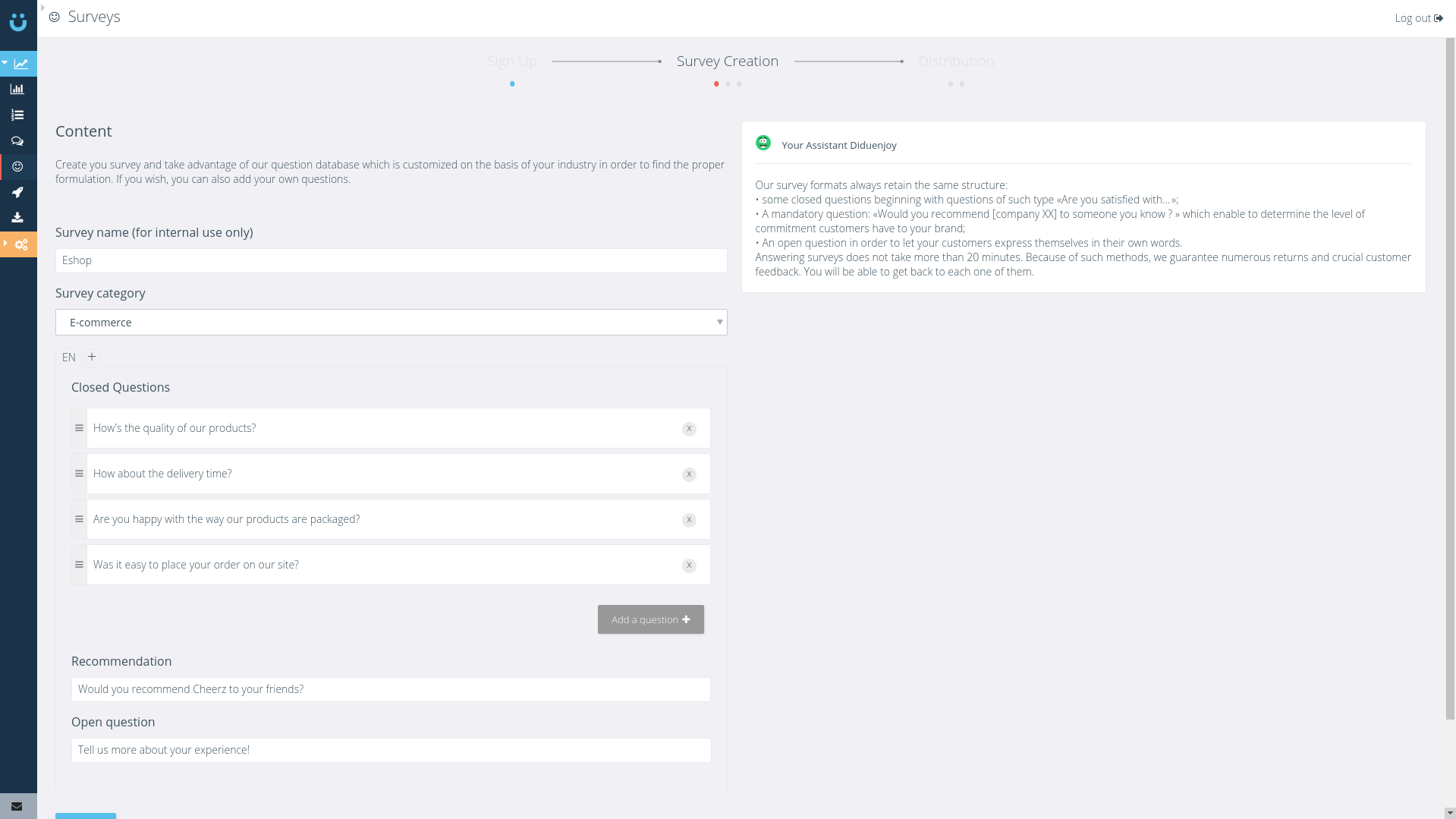 Step 2
Connect your Aircall account directly from Diduenjoy. Choose the most relevant trigger conditions according to type of contact (minimum/maximum length of the call, incoming/outgoing call, type of tags, delay time, etc.).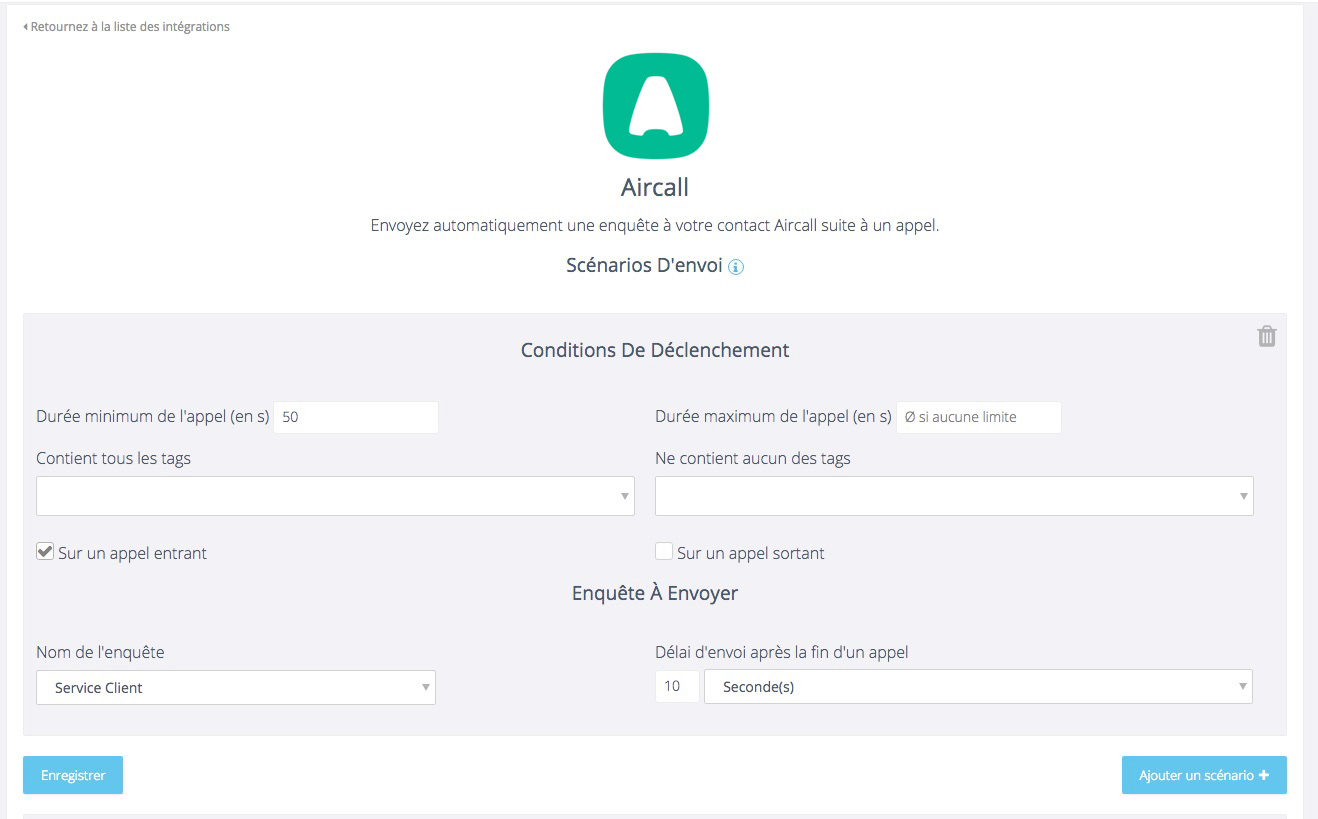 Step 3
The Diduenjoy survey is sent out automatically by SMS according to the send rules defined in step 3. The customer clicks on the survey link. S/he is then redirected to a page containing the survey.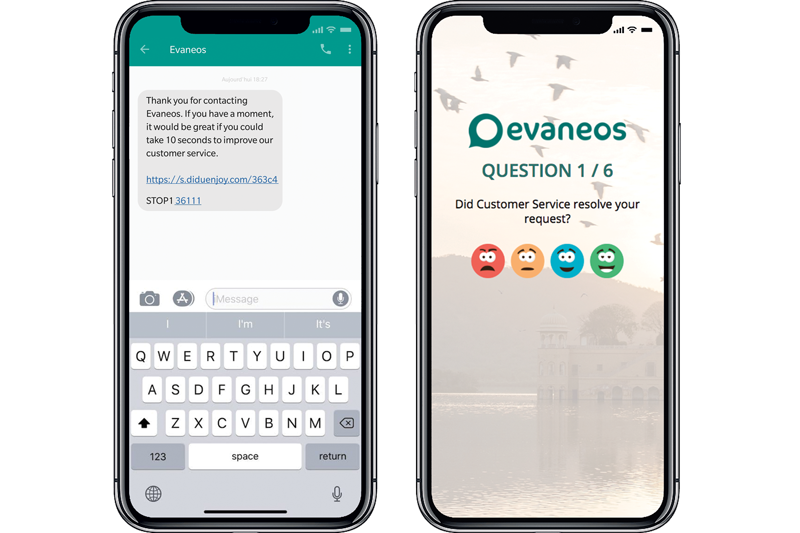 Step 4
Access the survey responses associated with your Aircall data on Diduenjoy. Our statistical tools let you monitor the performance of each of your customer assistants in real time.